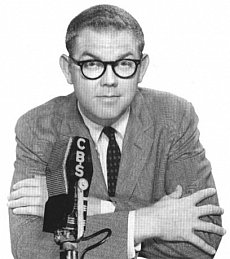 While British commentators congratulate their culture on its history of comedy and satire (Peter Sellers, Spike Milligan, David Frost, Peter Cook, Monty Python et al) they conspiciously fail to note that America had a similar, but often darker and more biting, tradition.
Stan Freberg was -- although at the time of this writing he is still alive at 83 -- one of the great satirists of American popular culture who would also parody singers with withering accuracy. The fact he was also an advertising man meant that he spotted trends and these he would bend to his own ends also.
Stan Freberg was one of the smartest, cleverest and quickest comedians in the late Fifites when he parodied shows like Dragnet, the songs and styles of Elvis (the singer getting lost in a canyon of echoes), Harry Belafonte calypso, folk songs (his parody of Rock Island Line is terrific), Beatniks, big bands . . .
The 1999 collection Tip of the Iceberg (four CDs and a "video"!) is a journey through American culture, politics (he was as cruel there as he was to pop singers), advertising and musical styles.
One of his funniest -- but least commercially successful -- songs was The Old Payola Roll…